PROFESSIONALLY PRODUCED HARDWOOD PLINTHS – THORENS – LINN – ARISTON etc. etc. Fits ULTIMA ALUMINUM SUSPENSION, separate advert. Tolerance Precision: +/- 0.2mm.Solid Hardwood, polished. Scroll down for various models. Compatible with the TD140 / 160 series. SPECIAL MODELS BY REQUEST – Thorens, Linn, Ariston, etc .: CALL US …Solid Hardwood Plinths, Pro Made – RCA holes as desired. We also Restore and Surface treat Plinths for I.E. Thorens TD300-series, Roksan Xerxes etc.
CLICK BELOW TO ENLARGE

GRIFFON KITs :         UPDATED PRICES ASAP
,-
GRIFFON BASEPLATE COMBINATIONS – Example: 3mm. Polished Aluminum w/2mm. High Compressed Bitumen damping on the inside. Included: 4pcs. Ø32 x 10mm. Aluminum Decoupling Feet in Polished Aluminum or Anodized black w/ o-rings for THORENS TD160 / 2001 & Linn Sondek. All Baseplates are recessed into Plinth. Precision: +/- 0,2mm. PRICE: CLICK TO ENLARGE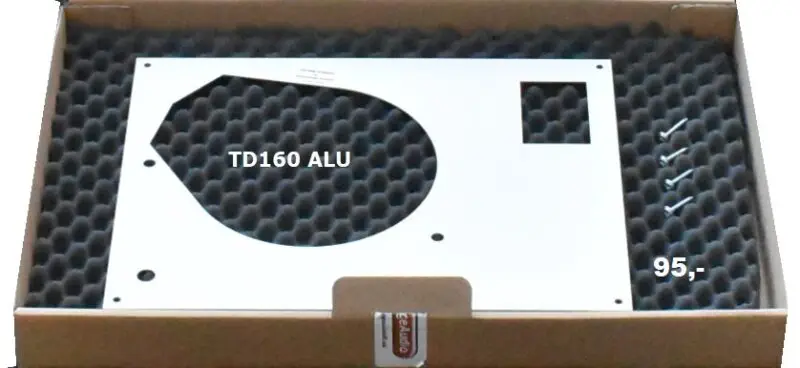 Our GRIFFON Upgrades are a Collection of pro made parts specially produced for Improving Thorens TD160 & Linn Sondek LP12. GRIFFON parts offer a range of possibilities in Hardwood Plinths all Handmade in Denmark, Lasercut and Anodized Faceplates, Decoupling Feet, Suspensions etc. All parts necessary for keeping the TD160/LP12 models up to date. Prices are fair, Quality is Excellent and Materials used are the best possible. Anodized surfaces meets BUGATTI requirements, Hardwood Plinths are accurate by +/- 0,2mm., and Lasercutting by 0,016mm. We have 15 years Experience in Lasercutting and Anodization, so here You will find a range ot items all Produced in Denmark or Germany. Custom made parts possible, please Inquire by Mail: aps0907@mvb.net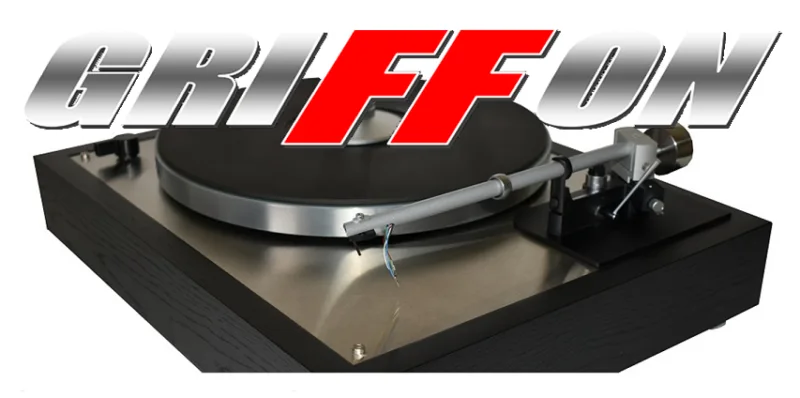 GRIFFON 2018 / II Control Board for TD160 Motor Upgrade. Also fits TD300/2001 Series as well as Linn Sondek LP12. Pro Designed in Denmark, manufactured in Germany. Price board: € 165,-
THORENS: TD160 Upgrade: 1,6MM. ENRICHED CARBON STEEL SPRINGS – FASTER & BETTER:
Vertical Stability is Important to avoid Turntable from tilting. This modern Carbon Steel Spring posses a better ability to use it`s own Force making it Considerably faster. Result is a firm Bass and an Excellent Clarity in sound. Steerper Windings prevents this Spring from being squeezed like an ordinary Piano Wire Spring. Incl. are new Silicone Grommets whch never gets hard and that does not touch the Bolts that keep Your Suspension together. Set of 3: € 45,-
C: Design, Production, Sale: VintageAudio.dk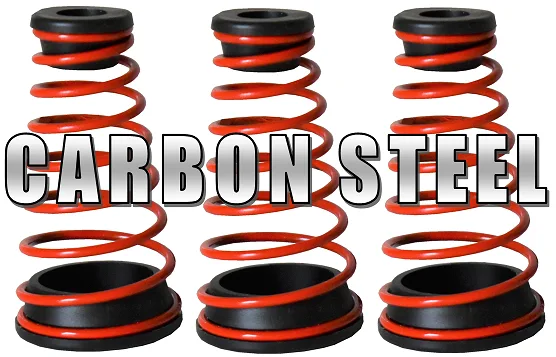 THORENS: BALANCED PLATTER in SOLID ALUMINUM
Technically Balanced for Max. Rotation and Steadiness. Easy fitting on Your own Bearing Design, Production & Sale: VintageAudo.dk Price: € 115,-
THORENS / LINN SONDEK: The TX2020 Crystal Clear Dust Cover is an improved version of the discontinued Thorens TX2001 model. Curved edges with a sloping front makes this Cover completely Transparent all way round and with Cutouts for metal hinges the TX2020 is the Dust Cover most Thorens owners want. Surface is Hardened and Scratch-resistant, end pieces are Welded so no Glue residue and no white lines along edges. UV-Resistant Quality.
TX2020 fits Thorens TD160 / 300 / 2001 Series perfectly. Price:
€ 110,-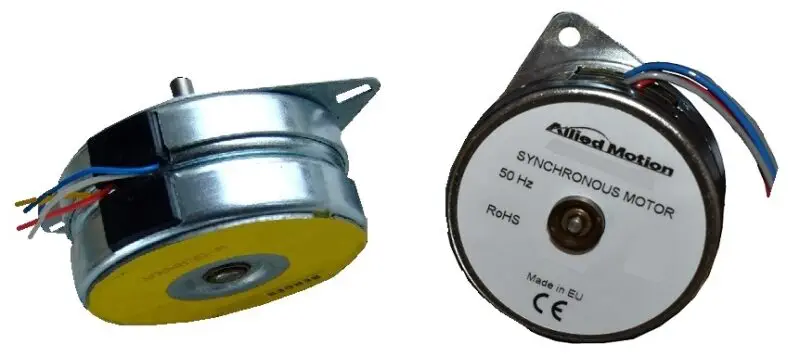 THORENS: NEW BERGER-LAHR 16Vac or ALLIED MOTION 12Vdc motor for TD160 versions compatible with GRIFFON 2018 Control Board. We Offer both AC & DC Solutions. Mail for Price
THORENS TD160-Series: EASY-FIT Height Adjustable Aluminum Armboard for Thorens TD160-Series. Change Tonearm without disassembling entire Turntable. Easy-Fit Armboards are delivered incl. cut for Your Tonearm and they are Anodized in Black or Alu. Easy-Fit Armboards only available at VintageAudio.dk
Price: € 50,-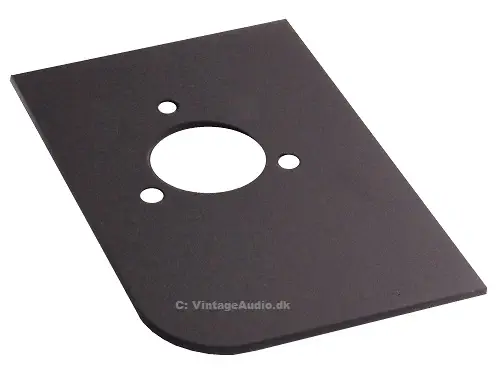 THORENS: 3mm. Anodized Aluminum armboard for TD321 & TD320. 1: Universal 2: Thorens TP92 3: Linn 4: Rega 3-point 5: Thorens TP90 6: Thorens TP82 / TP90a 7: SME 8: Rega 9: Audio-Technica. Precision lasercut, fits perfectly into Plinth. TD320 board incl. holes for Tonearm replaces org. part #7890024. Price: € 60,-
THORENS: Org. TD2001 /3001 Armboards, with / without cut for Tonearm, Inquire by Mail. Price: € 75,-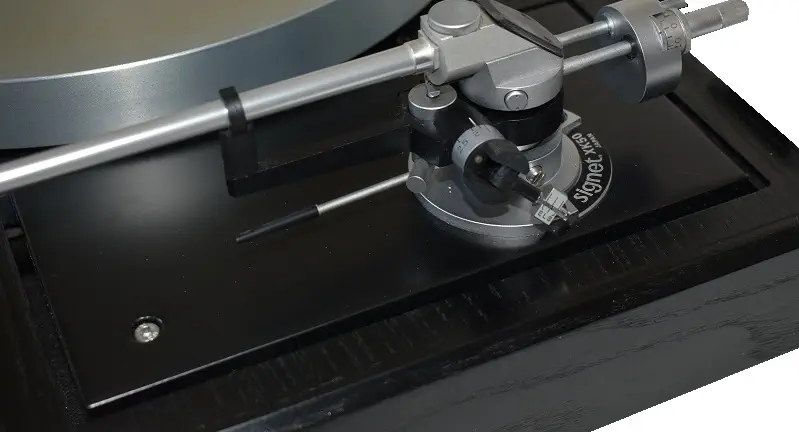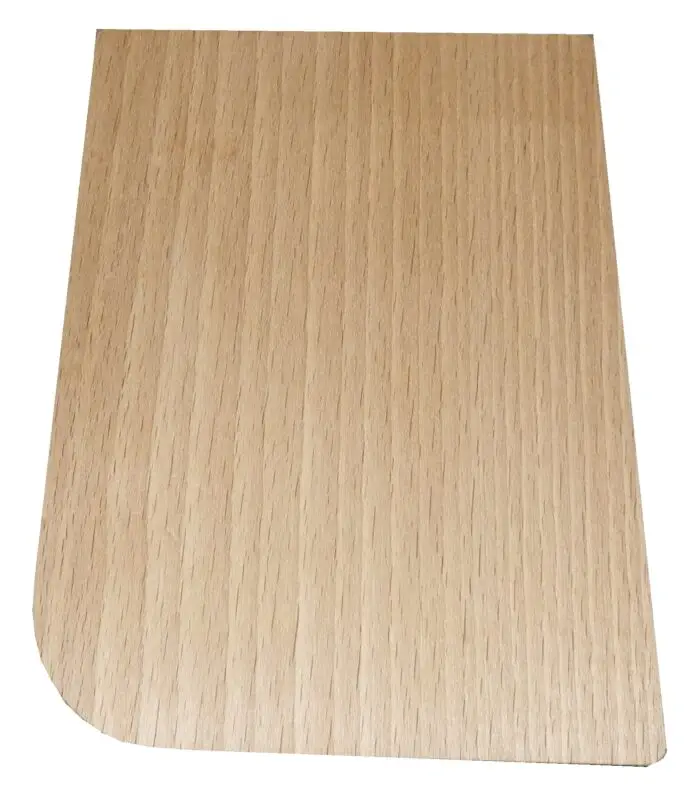 THORENS: VINTAGEAUDIO SPECIALS – PRO CRAFTSMANSHIP at HIGH LEVEL: Shown a 4mm. Armboard in BEECHWOOD supported by a recessed 2mm. Aluminum plate from below.
This prevents Cracks and gives sufficient Material when Tonearm is tightened. Smoked Oak / Aluminum Armboard for ULTIMA STEEL and Beechwood / Aluminum Armboard for TD160 Revised models Fits also most original Thorens TD160 models. Design / Production / Sale: VintageAudio.dk
Copyright violations Prosecuted without Notice.
Price: € 58,-
THORENS TP95 Headshell: # 7890019: € 125,- (Out of Stock)
THORENS TP90 Socketplate: € 79,- (Out of Stock) Prices have gone skyhigh on this part, both New and Second Hand. Save € 100-150,- and scroll down to inspect Our special made LockRing for fixing Your cracked Socketplate. Easy DIY solution for a known Problem.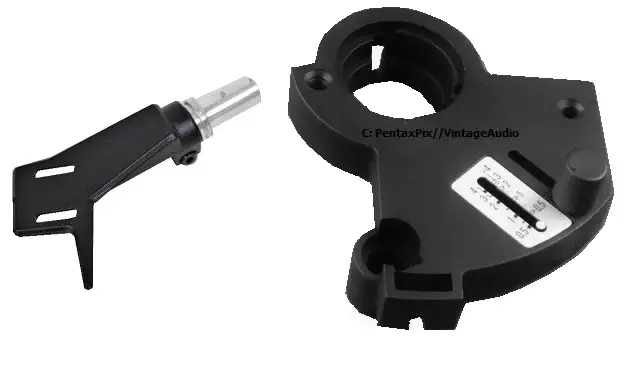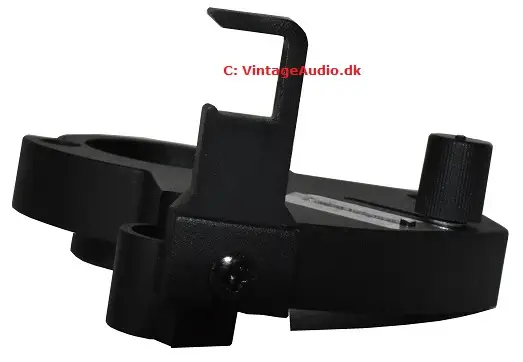 THORENS: TP90 LUXURY ARMREST in Anodized Aluminum. Arm opening adjustable. Shipping to the EU incl. in Price: € 20,- Worldwide: +3-5,- Design, Production & Sale by VintageAudio.dk only
TP90 EASY-FIX:
GRIFFON LockRing: Easy DIY repair of cracked and loose Socketplate on all TP90 Tonearms. LockRing improves tightness conpared to the two org. screws, is easy to fit and costs only € 30,-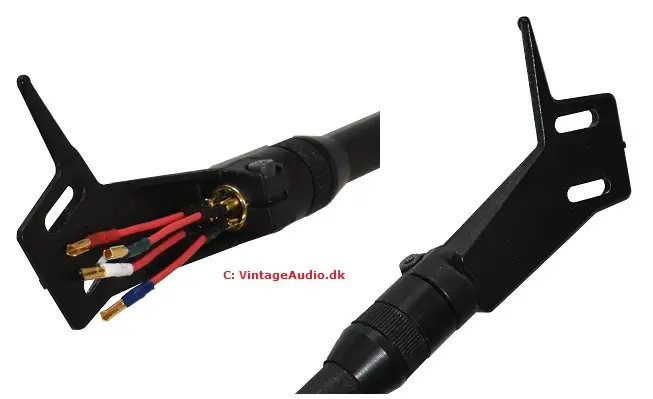 THORENS: TP95 Fixed Headshell is a possibility if You only use one Cartridge. New Connector and new Litz makes it possible to Exchange Headshell using a Hex key. Litz will remain attached to the Tonearm. Price: € 65,-
Tac-5 Connector in 24Kt. Gold plated Tellurium Copper. This is a genious Connector as it offers a high Clearance between Connector and Turntable base. Below Tonearm this Connector fills only 10mm. and the Aluminum housing is fastened with 2 threaded screws. Price: € 25,-

Tonearm Tags with sufficient room for Soldering and Shrink Tube. "Donald Duck" version which allows You to put fit them and re-fit them numerous times without breaking. 4 pcs.: € 25,-
GRIFFON UPGRADE BELT: Prevents Belt from slipping off Pulley on Thorens models with low Pulley, I.E. TD2001/3001, TD320 Mk.III. Quality: Belt with higher content of Rubber and less Neoprene results in a better Grip around Pulley. Belts are specially produced in Germany for VintageAudio.dk.
Price: € 20,-
We ship Worldwide as standard Letter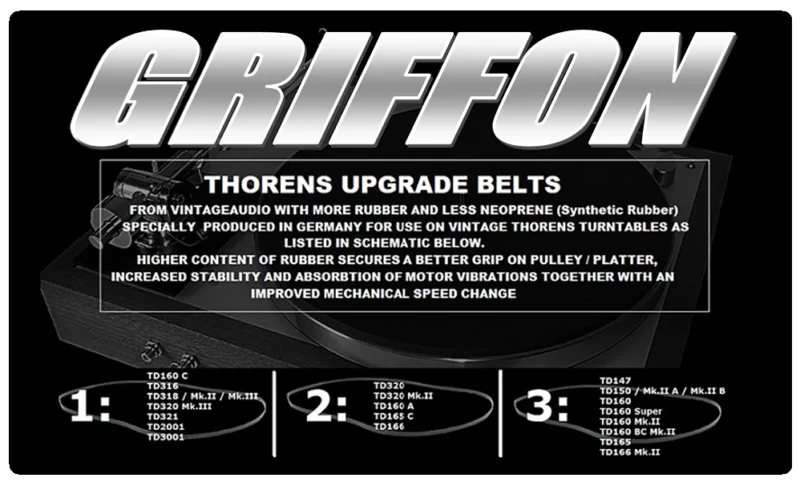 THORENS: Rubber Mats in 3, 5 & 6mm. Turntable Construction is tuned in for use of Rubber Mats on Thorens models, this way best possible sound is always achieved. For years they have been Out of Stock, however we normally have a small Selection available. All Mats are cleaned and polished for schratches etc., Condition is very close to new. Prices: 3mm. Plains with label Recess / TD316, 318 etc. : € 45,-
5mm. Fluted with label Recess / TD160, 160S etc.: € 50,- 6mm. Concave with label Recess / TD320, 321, 2001, 3001: € 75,-

THORENS: INERTIA 400 gr. Aluminum Upgrade Rings Improves weight and drive on Thorens models with Resin Inner Platter. INERTIA also fits Zamak Platter. Attached with Silicone INERTIA will have a Damping effect also. Perhaps the easiest and cheapest way to Improve Your Turntable. Set of 2 pcs. 6mm: Price: € 28,-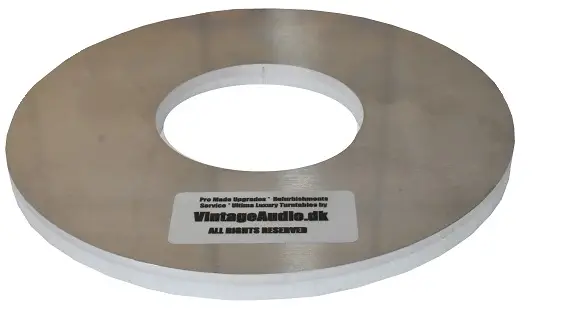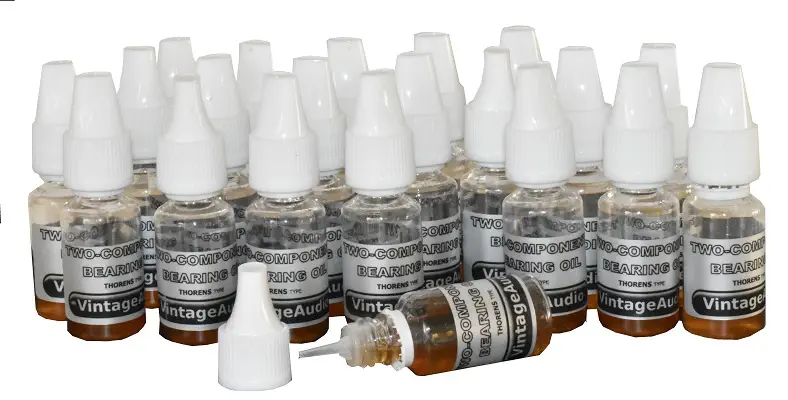 THORENS: TWO-COMPONENT BEARING OIL – Especially made for 10mm. Vidia Bearing with 80-year Warranty. Incl. postage to the EU € 10,–
Improved Adjustment Bushings, Lock Nipples and Steel wire for Thorens TD300 / 500- & 2001/3001 Series. Complete set of 6 parts for one Turntable assembled with new Wire: € 40,-. We sell parts also, please Mail Us if You need for only one Leaf Spring etc. Replaces org. parts: 7646039 / 6646004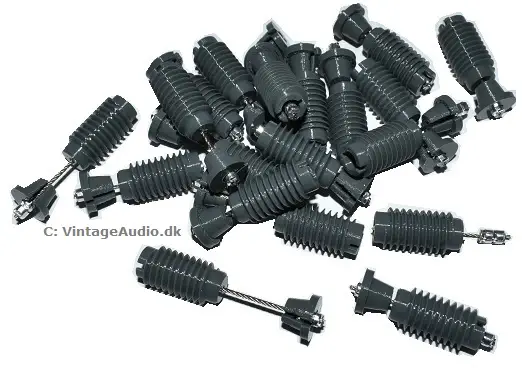 THORENS: 1 set of Metal Hinges. Price: € 50,-
THORENS: Replacement Caps for Leaf Spring adjustment on 300-/2001 Series. 3 pcs. € 22,- incl. Free Shipping / EU
Thorens Buttons, 3 variants: Pcs. € 12,-
Switch Potentiometer Extension, 300-series: € 10,-


Lift for Thorens TP90 Tonearm, part no. 7890071, Refurbised: € 65,-.
Liftbank for TP90 Lift, part no. 7890020, new: € 70,-
Bearing housing for TP90 incl. Bearing screws: € 25,-
Antiskating Magnet forTP90, part no. 7890005 : € 20,-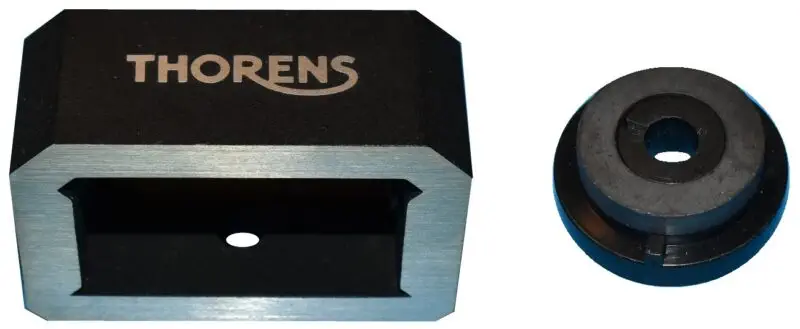 Headshell connector for arms TP90 / TP90L: € 45,-
Fastener for TP90 / TP95, Black or Alu: € 35,-
Press Nut, 3 pcs.: € 12,- Contact Spring: € 5,-
Belt guide: € 10,-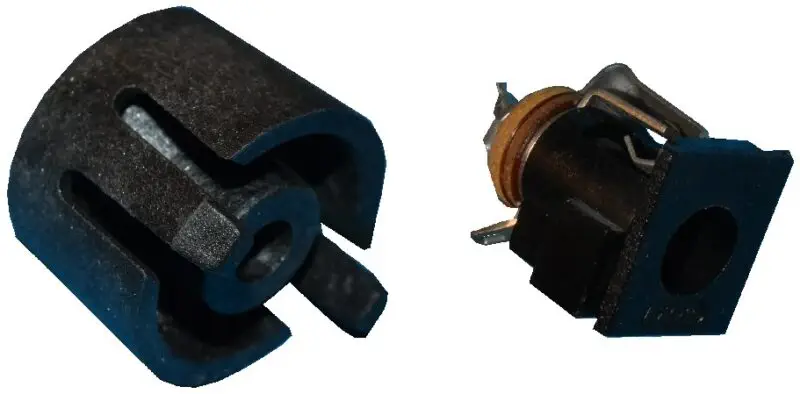 Plastic insert for Transport screw: € 5,- DC Inlet: € 10,-
Motor Pulley w/ Clutch for Berger / TD300-series: € 75,-
Bearing Housing TP90 Refurbished part no. 7890026: € 50,-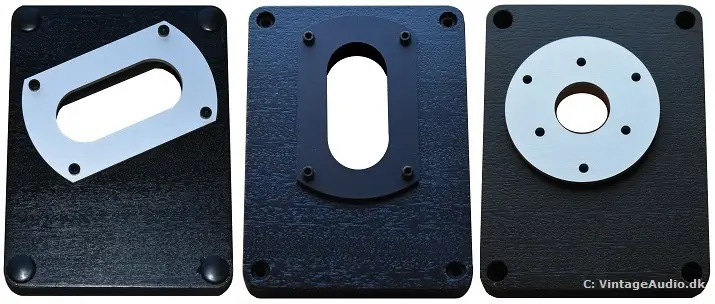 Thorens TD321 Original & Custom made Armboards With or without various VTA Shims etc., here shown for SME, Audio-Technica & Rega arms. Boards without VTA Shims and Custom made Boards possible, please Mail or Call Us. Aluminum Armboards for both TD321 and TD320/TP90 versions also optional. Price stated for TD321 Armboard in MDF without VTA Shims. € 55,-
Thorens TD300-Series: Restored Baseplate incl. all accessories and Tac-5 Tonearm Connector / ViaBlue Silver Cables: € 86,-


THORENS: Control Board: Complete Restoration EUR 90,- – Exchange to Identical Refurbished Board € 75,-

THORENS: BLACK PLATTER: One of Our Specialities are Black Platters, buy or Exchange Your own. Black Platter: € 60,- / Exchange € 42,-.
Thorens Jubilee Platter in Black with shiny Edge occasionally. Price: € 125,-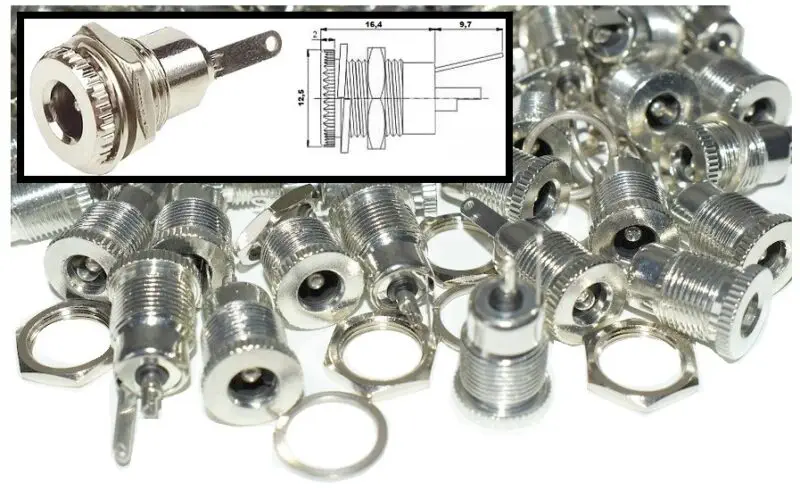 DC Chassis Connector in Metal. Threaded for easy fitting. Pcs/€ 4,-
Turntable Upgrade: Complete Set of 2 Nakamichi RCA, 1 x Metal DC Plug & Ground Connector 6mm. Threaded, fits also Banana plug. Set/€ 18,-


Circuit Board 2 x 2,5cm. for Tonearms Litz Connections. Presoldered 2 x 8 holes, numbered & connected two by two.
Price: € 2,-
ALUMINUM DECOUPLING FEET – PRO DEVELOPED – PRO PRODUCED – ANODIZED BLACK / POLISHED ALUMINUM w/ O-RINGS Fits practically all Tuntable models – Can be fastened with either Bolts, Rivets or Glue. Discreetly made at size: 32mm. x 10mm. Produced by VintageAudio since 2010. Price stated: Wooden Box containing 4 Feet as shown on photos. Mail Us for variant: Alu / Black. Price: € 48,-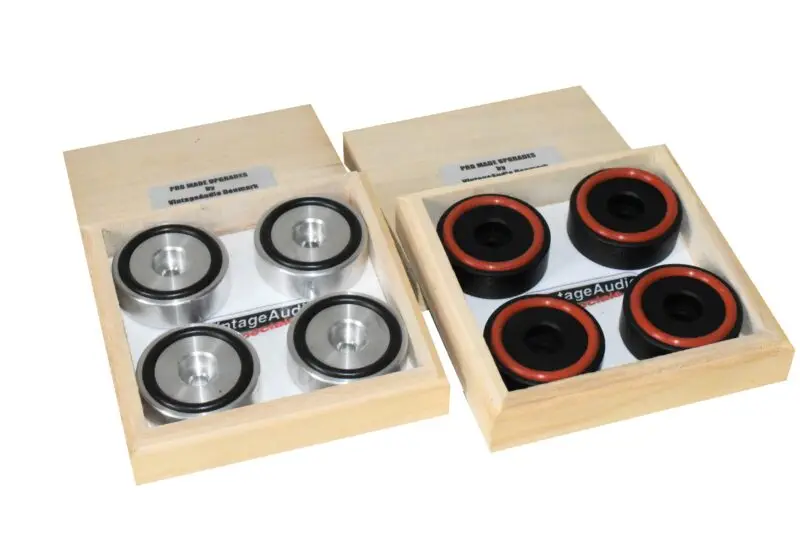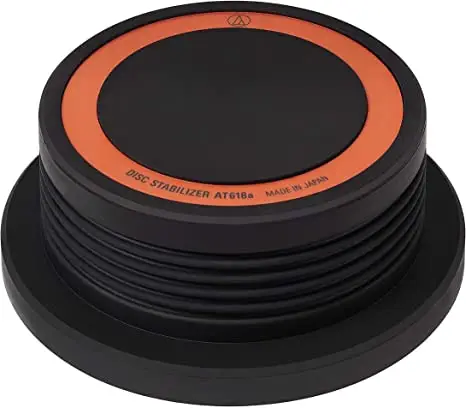 Audio-Technica Record Weight, app. 450 gr. covered in dense Rubber. Orange coloured Ring can be either removed or turned to become Chrome. Price: € 50,-
Audio-Technica Carbon fiber Record Brush. Best Antistatic brush on the market, works for Decades. Price: € 25,–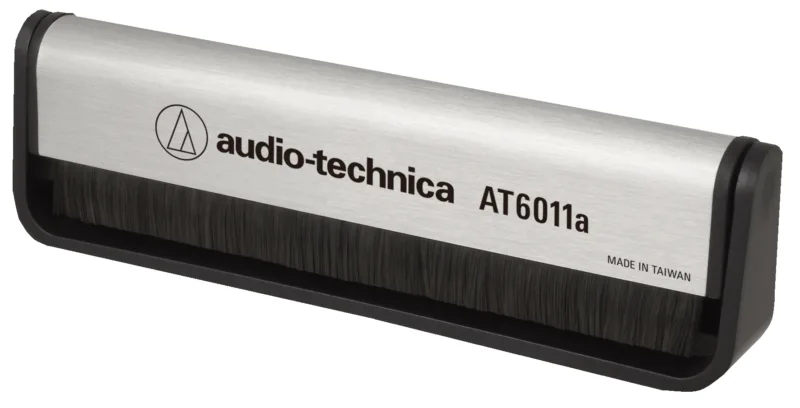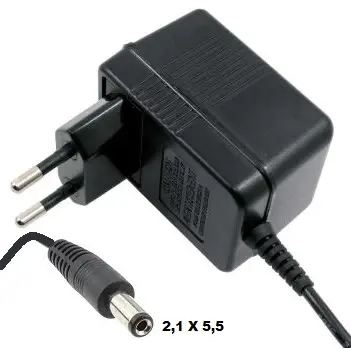 AC/AC PSU for Thorens. DC Connector 2,1 x 5,5mm.
Price: € 22,-
Sovereign Contact Cleaner, large 500ml. can. Very efficient all in one Cleaner. Price: € 15,–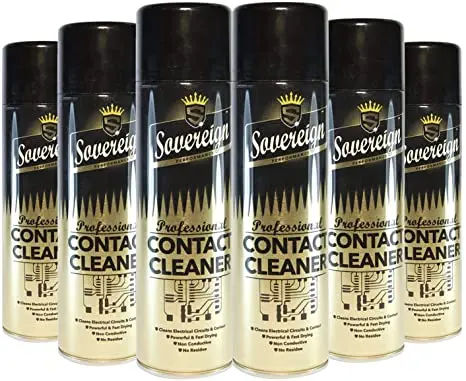 BEST QUALITY – LUXURY ANODIZATION:
Laser cut top plate with perfect fit ift. Base frame: tolerance +/- 0.2 mm.
ALU, BLACK and STAINLESS STEEL. Only at VintageAudio you get: LUXURY: Same standard used for example: B & O – AUDI – BUGATTI and others. Elegant upgrade that also rejuvenates old models.
Be aware of cheap Low Budget copies often made from mixed Alloys. Anodizing is an expensive electrochemical process that ensures perfect Results IF metal Quality applies. Lasercut & Anodized Faceplate Alu or Black: € 80, -. Stainless Steel: €115,- *** FR: MEILLEURE QUALITÈ – ANODISATION LUXE:
Plaque supérieure découpée au laser avec ajustement parfait ift. Cadre du socle: tolérance +/- 0,2 mm.
ALU , NOIR et ACIER INOXYDABLE .Seulement chez VintageAudio vous obtenez: LUXE: Même standard utilisé par exemple: B & O – AUDI – BUGATTI et autres.Mise à niveau élégante qui rajeunit également les anciens modèles. Sachez que de nombreuses pièces "délicieuses" ne sont que de la peinture en aérosol. L'anodisation est un processus électrochimique coûteux qui ne peut PAS être peint.
Le pouvoir, le chauffage, la vapeur et la chimie sont écessaires. Nous avons 15 ans d'expérience dans la découpe laser et l'anodisation. On sait de quoi on parle … Voir d'autres annonces avec des pièces sur mesure pour modèles divers – Lasercut & Anodized Faceplate Alu or Black: € 80,- Stainless Steel: € 115,-
GRIFFON KITs optional in: White Oak – Moondust Anthracite – Ash, waxed – Amr. Mahogany – Beechwood – Smoked Oak
LINN SONDEK PREMIUM GRADE PLINTHS – Handmade in Denmark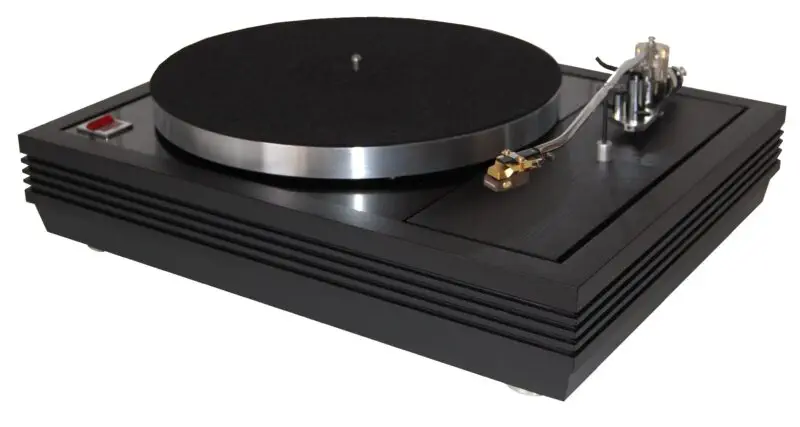 GB: 3.2 kg. solid Oak: Order a new Terminal for your old LP12, you can easily change it yourself. Professionally made with the tolerance +/- 0.2mm. The terminals can be ordered in the shape you want, with grooves or a smooth model shown elsewhere on the page The terminals have a significantly higher quality level than the original and more expensive Linn terminals. We are happy to help you with the task, also with the other wishes you may have. At the same time, we are happy to offer a really good offer on a new tone arm and / or Pick-Up. Any upgrades such as better springs, external RCA, new Armboards in div. we are also happy to help with types of wood, always professionally made and discreetly made. Please inquire further, please remember phone number if you email us. Price: € 506,-
***********************************************
DE: 3,2 kg. Solid Oak: Bestellen Sie einE neue Zarge für Ihr altes LP12, Sie können es ganz einfach selbst austauschen. Professionell hergestellt mit einer Toleranz von +/- 0,2 mm. Die Sockelleisten können in der gewünschten Form bestellt werden, mit Rillen oder einem abgeschrägten Modell, das an einer anderen Stelle auf der Seite angezeigt wird. Die Sockel haben ein deutlich höheres Qualitätsniveau als die originalen Linn-Sockel.. Gerne helfen wir Ihnen bei der Aufgabe, auch bei anderen Wünschen. Gleichzeitig möchten wir Ihnen ein wirklich gutes Angebot für neuen Tonarm und / oder Pick-Up unterbreiten. Alle Upgrades wie Bessere Federn, ausser RCA, neue Armboards in div. Wir helfen auch gerne bei Holzarten, die immer professionell und diskret hergestellt werden. Bitte erkundigen Sie sich, bitte merken Sie sich die Telefonnummer, enn Sie uns eine E-Mail senden. Preis: € 506,-
20 Examples below – HOVER or CLICK pics:
TD160 REVISED & LINN SONDEK LP12: New Muted Sandwich Sub-Suspensions soon ready from Lasercutting – Prototypes temporarily shown below

PRO MADE UPGRADES by VintageAudio Denmark: DESIGN – PRODUCTION – SALE: ALL RIGHTS RESERVED

Professional Thorens Service & Exchange of Models:
WE HAVE LEFT THE PRESENT THORENS TEAM TO CONCENTRATE ON THE BEST & MOST POPULAR GERMAN MADE MODELS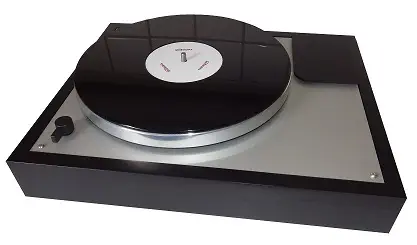 SELECTED MODELS – STYLISH RESTORATION as well as a large selection of ORIGINAL and PRO. PRODUCED SPARE PARTS & GRIFFON UPGRADES:
PLINTHS – ARMBOARDS – MOTORS – CONTROL BOARDS – BASE PLATES – SPRINGS, etc. New original parts and pro upgraded parts for the very best Thorens models TD320 – TD321 – TD2001 – TD160 Super Mk.V.
NO EXCHANGE: TD145 / 146/147 + TD165 / 166 + TD316 / 318 + TD125 / 126: Unfortunately, we no longer exchange these models: TD145 / 146/147 + TD165 / 166: The starting point for upgrading is too bad, almost everything needs to be replaced. Inner plates in fiberglass, 7mm. bearings, old-fashioned tone arms, worn motors etc. It gets too expensive. TD125 / 126: Approx. 50 years old. The age alone tells a lot about these two models. A Semi-Professional Colossus on clay feet: An Exaggerated weight on Excessively soft Springs placed in an very flimsy box of thin, glued Chipboard. Old tone arms, to much Electronics and most often Motor problems. Additional hard-to-reach spare parts etc. makes Us avoid these models.
TD316 / 318 Mk.II: The models usually have very old-fashioned / cheap tone arms, inner plates in fiber plastic, 7mm. bearings Here too, it will be too expensive to rebuild considering the result you get.
TD2001 / 3001/325/350 we upgrade. This is much needed, all models are born with questionable t Suspension/Springs, but all can be Upgraded to meet a good result. Please Inquire further.